Make this Holiday season Special with some neat moto decorations, start a new tradition with Moto boot stockings hanging from the mantel, decorate a tree with Moto-boot ornaments.  And make the holidays that much more special for the dirtbike rider in your life!
Smooth Industries Limited Edition Alpinestars Holiday Stocking $24.99
Smooth Industries MX Superstars Holiday Stocking $29.99
Smooth Industries Stocking – Gaerne $24.99
Smooth Industries Alpinestars Mini Stocking Ornaments – 4-Pack $27.99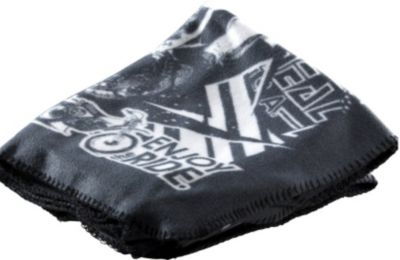 Keep warm by the fire, or take it with you to supercoss this year and stay cozy with an O'Neal Stadium Blanket $22.99
There are a ton of great gift ideas for your dirbike rider at:

Now for some unbelievable deals:
AXO Duo Roost Guard $39.77
You cant go wrong with new tires, and this Dunlop 250/450F D952 Front and Rear Tire Combo at $129.99 is too good to pass up!
As we have said before there is nothing more important than your head, you would be lost with out it. What better way to protect that valuable dome of yours than to treat it to a top of the line helmet? and do it with out breaking the bank!
Remember there is no reason to short your self when it comes to a good helmet, your protecting your HEAD! So we found some amazing deals for you for top of the line helmets at unheard of prices.
Shoei, Undoubtedly one of the most sought after helmets in motocross and offroad racing, also considerably high priced, but not today these helmets are normally retail $600+ we found you some deals that are near half off! 50% off a SHOEI?? check it out:
Shoei VFX-W Crosshair – 309.77 / Shoei VFX-W Salute 424.77 / Shoei VFX-W Dissent 449.77
How about Troy Lee ? Some of the best looking helmets in motocross! and there top quality! On to the Deals:
2013 Troy Lee Designs Air Helmet, Ace, Air Strike, or Delta ONLY $224.77
Make Sure you check back as we point out more good Deals this holiday season!